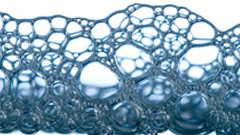 Defoamer Products Bevaloid
The Bevaloid® Defoamer programme is a range of
versatile products able to prevent and control
foaming in different applications in wastewater
treatment and various industries.
The products are generally used as supplied at a dose of
normally 1 – 50 ppm in foaming media or in a concentration
of 0,1 – 0,5 % in formulations. The products can also be
used diluted for ease of use.
Storage
For best product performance it is recommended to store
the product in sealed containers at moderate temperature.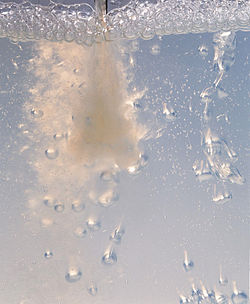 Deliveries
Deliveries can normally be made in 1000 litres IBC
containers, drums, canisters or bulk. Contact us for specific delivery information.
The components may comply with the following regulations:
FDA 21 CFR:
Part 173 – Secondary Direct Food Additives
Part 175 – Indirect Food Additives: Adhesives and
Components of Coatings
Part 176 – Indirect Food Additives: Paper and
Paperboard Components
BfR recommendations
Kosher SAFETY PRECAUTIONS
Please see the Material Safety Data Sheet before handling
the material.
PRODUCTS
Product Type Appearance Active ingredients
BEVALOID 1725 Water based fatty alcohol emulsion White milky emulsion 24 %
BEVALOID 1752 Water based fatty alcohol emulsion White milky emulsion 29 %
BEVALOID 2528 Oil based (food grade) Yellow opaque liquid 100 %
BEVALOID 2541 Oil based emulsifiable Yellow opaque liquid 100 %
BEVALOID 2565 Oil free, ester (food grade surfactant) Colourless liquid 100 %
BEVALOID 9146 Oil based emulsifiable Amber coloured liquid 100 %
BEVALOID 680 Oil based dispersible Amber coloured liquid 100 %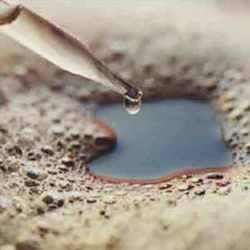 BEVALOID 5000 Oil free, ester (surfactant) Pale yellow liquid 100 %
BEVALOID 5050 Oil free, ester (surfactant) Colourless liquid 100 %
BEVALOID 6006E Silicone emulsion White, milky liquid 30 %
BEVALOID 6016E Silicone emulsion White, milky liquid 23 %
BEVALOID 2567DD Powder defoamer White powder 100 %
For additional information regarding our products or for information
Please contact our Technical Service. MOB 0868517547